Arthur Crofton & Yvonne Weekdays: 5:30AM-10AM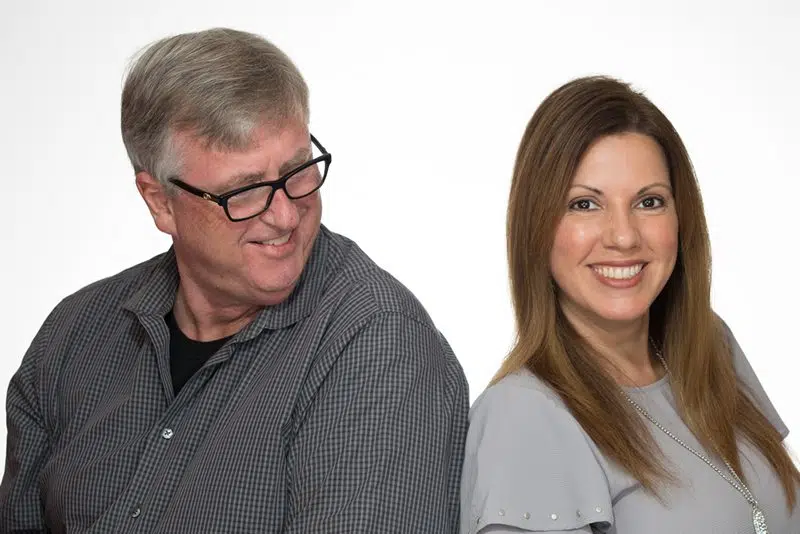 Arthur Crofton
Arthur Crofton has been the host of the Morning Show on 96.1 WEJZ since August 23rd, 1990…..26 years and counting! Arthur's interest in radio began as a child growing up in his native England, listening to the BBC, but it was music radio stations on ships offshore, known as "pirate" stations, that led him to want a career "on the air"! Arthur is a US citizen from his mother, and in 1970 he moved to America, working for a short while for CBS News, as a mail clerk! Yes, Arthur used to deliver Walter Cronkite his daily mail! Arthur then came south to attend his mother's alma mater, the University of Alabama, so he is a Crimson Tide fan!! After undergraduate and graduate studies in Communications, Arthur began a radio career that brought him ultimately to 96.1. Arthur has been involved in many North Florida community organizations and participated in numerous community events over the years.
Arthur is married to Laurie Mitchell, who is a Jacksonville native and 6th generation Floridian!! Yes, there are a few here!! Arthur and Laurie live in the Venetia area of Jacksonville with their cats… Cy, Ty, and Syd!
Arthur also has three adult children. Older daughter Teresa is in the movie business, and lives in Rome, Italy, where she is also a tour guide! Son Craig and his new Portuguese-born wife Sofia live in Bristol, England. He is a professional sax player, teaching and touring all over Europe. Younger daughter Lindsay is a little closer to home! She and her husband Rico live in St Augustine with the four grandchildren, aged from 20 to 7!
Yvonne Velazquez
Yvonne kicked off her radio career in the humble halls of West Long Branch's Monmouth University. After holding the positions of Promotions Director, Program Director, and General Manager, she interned with MTV Press Relations. She wrapped up her college radio career by winning an award for her on-air performance and graduated with a Bachelor of Arts in Communication.
After completing an internship with MTV Networks, Yvonne was officially hired in their Original Programming department, producing and coordinating talent for MTV and VH1 Award Shows, among other pilots. In 1997, longing to return to her radio roots, she joined the #1 ranked Adult Contemporary station, in New Orleans, as an on-air personality for B97/WEZB-FM's overnight slot. She quickly moved to fill in for vacationing full-timers and within 6 months, became the co-host for B97's first female duo morning show.
In 1999, her quest to return to the East Coast commenced. Yvonne re-located to Myrtle Beach, South Carolina to co-host a syndicated morning show. She broadened her on-air work to include television and hosted a daily entertainment segment on the local CBS evening news.
As a native New Yorker, Yvonne was pursuing a gig back home when she learned of the partnership between MTV Radio and Sirius XM Satellite Radio. She provided the sole voice for MTV's new 24-hour satellite radio station, in addition to serving as the station's Assistant Program Director. For two years, she interviewed an exciting mix of musicians and celebrities, including crowd favorites like Will Smith, Nicole Kidman, RUN DMC, LL Cool J and Jersey Boy Jon Bon Jovi…and that just names a few!
After having her first 2 children, Yvonne returned to the traditional airwaves of WNEW New York, hosting the 7 to midnight slot. After 3 years and a format switch, Yvonne found a new home in Los Angeles. Now with a 3rd child in tow, Yvonne re-located west to host middays on Star 98.7/KYSR Los Angeles.
And yet another blessing later (code for a 4th child), Yvonne decided to take some time off to be with her children and relocate to Florida. After years of visiting family in the Palm Coast area, Yvonne and her husband Brian knew they would settle down in the Jacksonville area…they loved the proximity to 3 big cities, the amount of things to explore with the kids and the family-oriented neighborhood in which they now reside. This is a permanent home for her family.